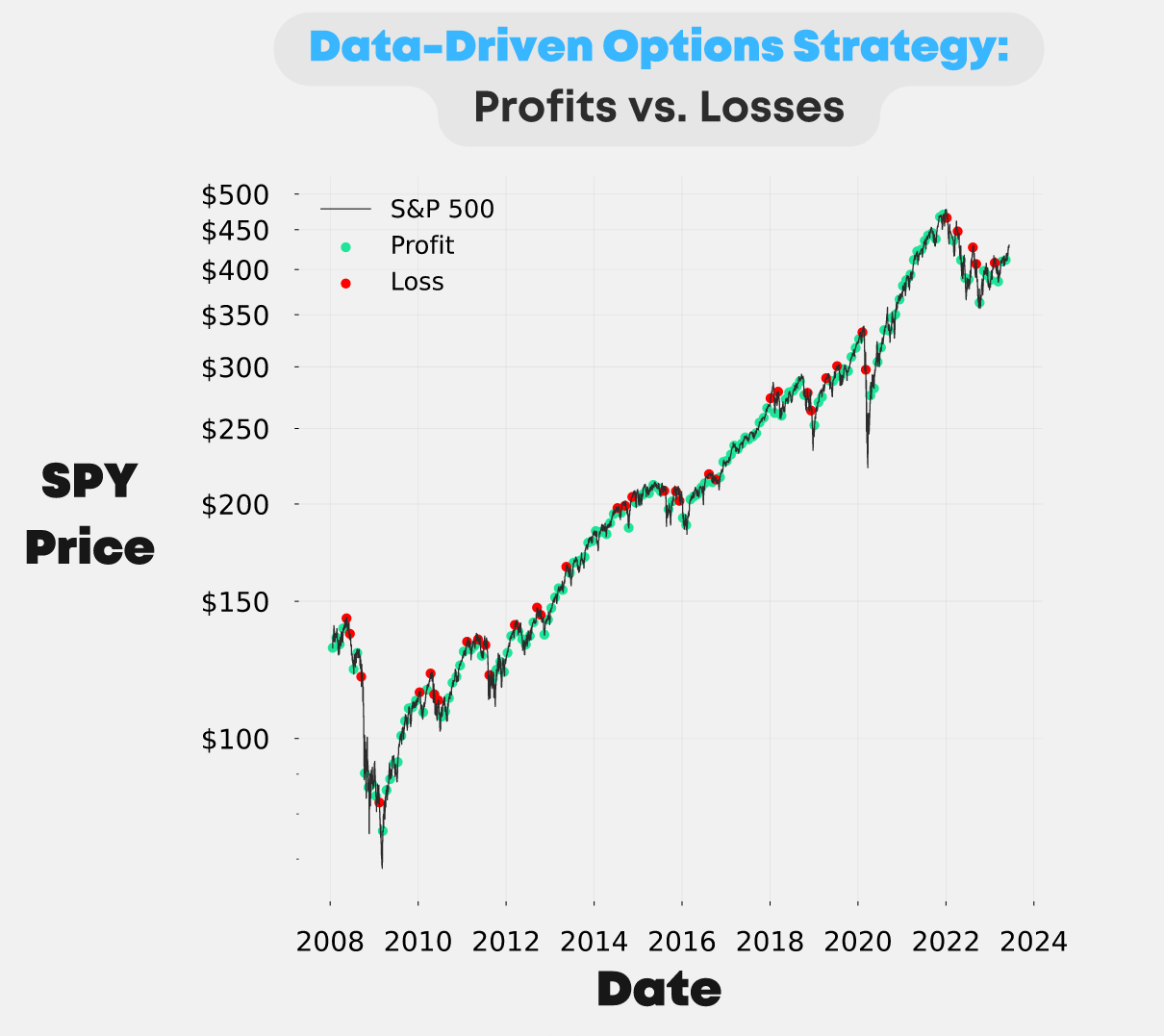 Unlock the Secrets of Profitable Options Trading with Data-Driven Strategies

Tired of the hit-or-miss approach in options trading? Dive deep into strategies backed by hours of meticulous research.
The Data-Driven Options Strategies course, taught by Chris from projectfinance, is here to help take the guesswork out of your options trading.
With 100s of hours of research compiled into digestible video lectures, Chris shares the best results from his options strategy analysis. No more relying on gut instincts or a hit-or-miss approach.
This course will give you the tools and knowledge to make more informed, data-driven decisions in your options trading.
In the course, you will learn directional option-buying strategies and market-neutral options-selling strategies with strong historical results.
Don't miss out on the opportunity to elevate your trading game. Enroll today and arm yourself with winning strategies to improve your odds of making money long-term with options.




Featuring the 'Hypergrowth' Options Strategy
Are you looking for a powerful options trading strategy that offers both limited risk and high-profit potential?
The "Hypergrowth" options strategy is precisely that.
The strategy is easy to manage, requiring no day-to-day market timing or day trading. With a historical 80% success rate of reaching 100% gains and a 53% success rate of reaching 200% gains*, this strategy is designed to help drive long-term profitability.
Compared to investing the same funds in the S&P 500, the Hypergrowth options strategy generated notable gains with a fraction of the market exposure.
Even better, the strategy is accessible in small accounts with some variations, requiring only a few hundred dollars.
While the strategies are data-supported, it's important to note that all trades carry risk, and any options trade can potentially lose the entire capital allocation.*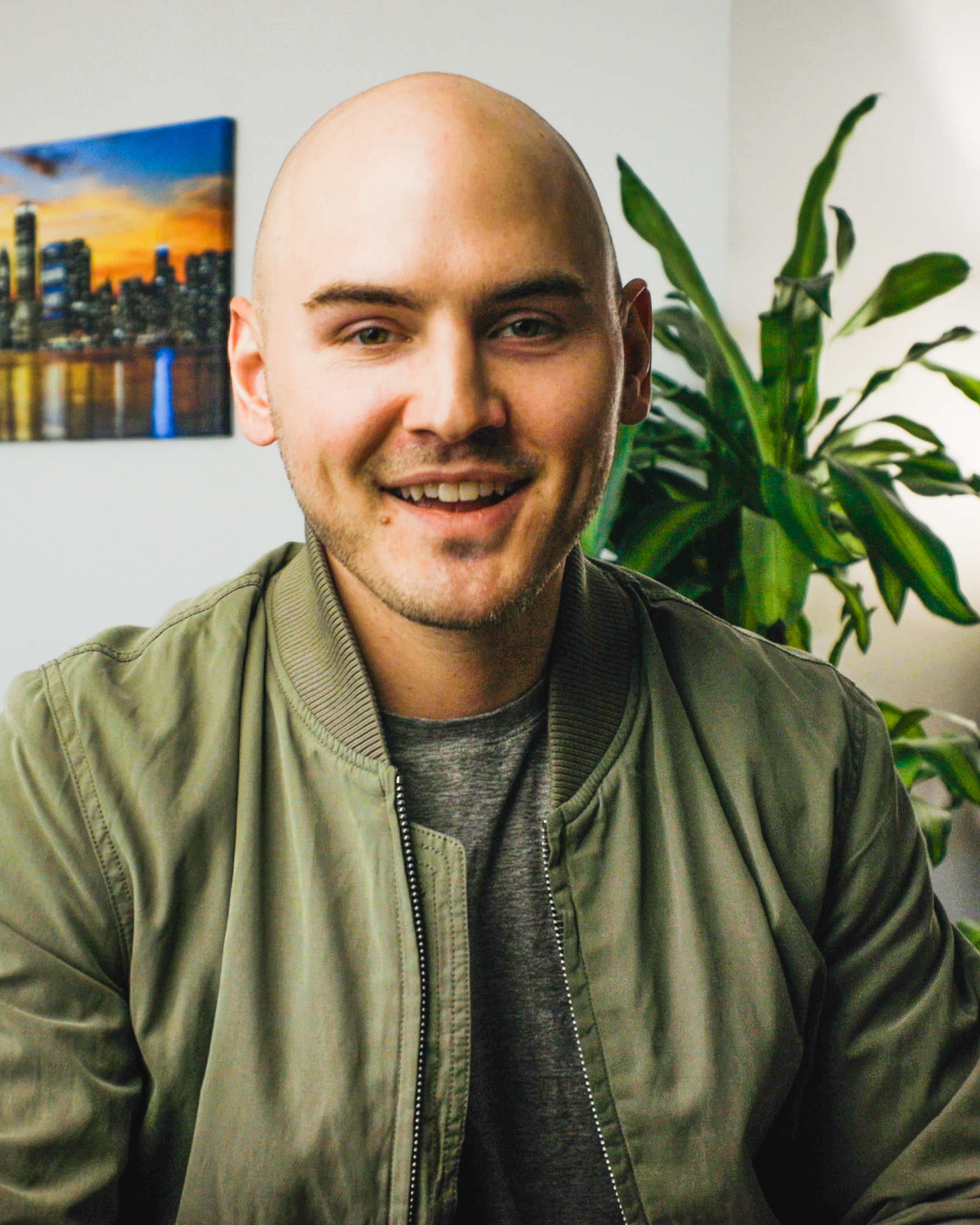 Since creating the projectfinance YouTube channel in 2016, Chris has taught millions of traders the mechanics of options trading globally.
As of 2022, Chris has over ten years of experience in the financial markets and a deep understanding of options.
In this course, Chris will present his research findings from analyzing and creating options trading strategies to help himself, and others achieve long-term profitability with options.


What to Expect in the Course
Exclusive, data-based options strategy research presentations by Chris
Learn statistically-favored long-term options trading approaches
Directional option-buying strategies and market-neutral options-selling strategies included
Tradable in small accounts ($2,500 to $5,000)
See REAL strategy trade entry/exit videos
One-time fee. Lifetime access to all current content and future additions at no additional charge
Self-paced video instruction

Check your inbox to confirm your subscription
Disclaimer
projectfinance is not a broker dealer. projectfinance engages in trader education and training.
The courses and videos provided by projectfinance are for educational purposes only. The information neither is nor should be construed, as an offer, or a solicitation of an offer, to buy or sell securities. You shall be fully responsible for any investment decision you make. Such decisions will be based solely on your evaluation of your financial circumstances, investment objectives, risk tolerance, and liquidity needs.
This material is being provided to you for educational purposes only. No information presented constitutes a recommendation by projectfinance or its affiliates to buy, sell or hold any security, financial product or instrument discussed therein or to engage in any specific investment strategy.
*Hypothetical computer simulated performance results are believed to be accurately presented. However, they are not guaranteed as to the accuracy or completeness and are subject to change without any notice. Hypothetical or simulated results have certain inherent limitations. Unlike an actual performance record, simulated results do not represent actual trading. Since, also, the trades have not actually been executed, the results may have been under or over-compensated for the impact, if any, of certain market factors such as liquidity, slippage, and commissions. Simulated trading programs, in general, are also subject to the fact that they are designed with the benefit of hindsight. No representation is being made that any portfolio will or is likely to achieve profits or losses similar to those shown. All investments and trades carry risks.